This application tests audio, the particle system, text input and buttons.
It illustrates how to use entities and components and is a good sample to "clone" when starting your own project.
You can compile and run it by following the directions from RTBareBones and it should look like this: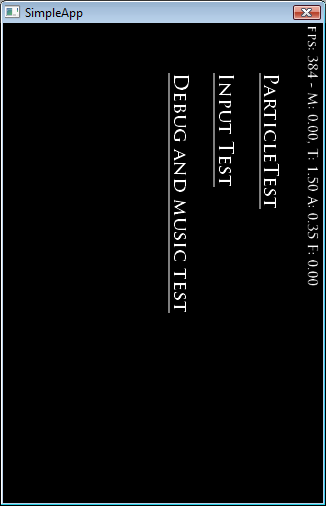 Uh oh, it's sideways because in App::Init() it has:
SetLockedLandscape

(

true

)

;

 

//we don't allow portrait mode for this game
This means it will force landscape mode. It will do a 180 flip if an iPhone is held upside down, but won't flip to portrait modes.
Before you sustain serious neck injury, set "g_landScapeNoNeckHurtMode = true" in main.cpp's InitVideoSize() function.
It should now look more like this: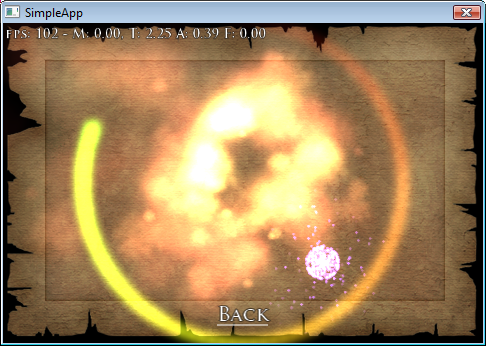 Demonstration of using the particle system, click (will be touch, when on a device) the screen to add an explosion.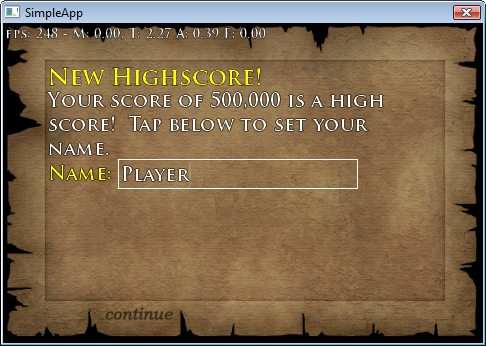 A fake highscore screen to test text input. Click the text, then use your keyboard.
It also has options to turn on and off ogg/mp3 background music.
It also demonstrates one more interesting thing - auto stretching. This app was designed for 320×480 "primary size" (before rotated to landscape) but will automatically adjust input and rendering to any screen size thanks to a single line of text in its App.cpp:
SetupFakePrimaryScreenSize

(

320

,

480

)

;
To demonstrate, change the video mode in main.cpp "Nexus One". You should see…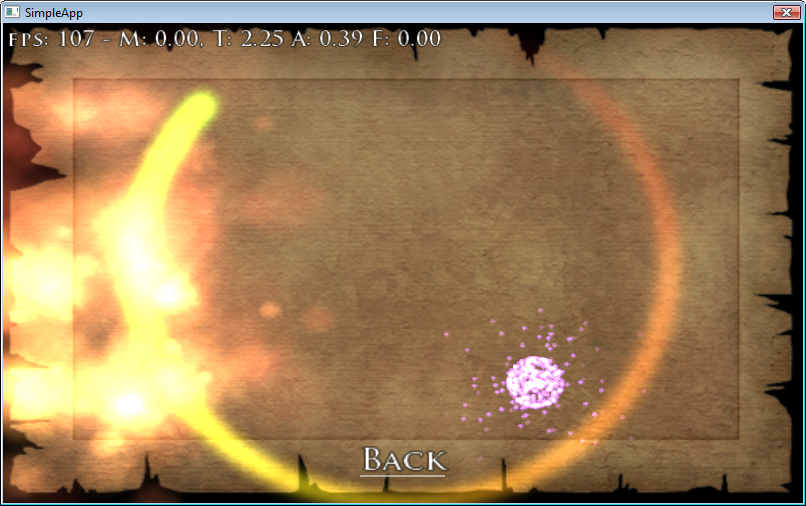 You should see it properly stretches things up.